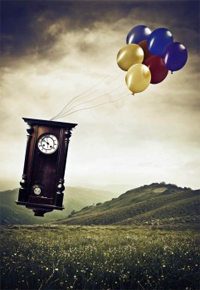 I was catching up with my college roommate a few weeks ago (always great to connect with K.W.) and for some reason the conversation got very deep and meaningful. No idea of the reason but all of a sudden I said, "I wonder if this is the most important decade of my life." Here is my rationale for even thinking that way:
During this decade my kids will all be in their teens and if they are going to do something – let's just say foolish, goofy or get off the right path perhaps – it is likely to happen during this time.
Time to get serious about retirement. No, I am not retiring tomorrow, next month, next year or even in 10 years, but it needs to be thought of, addressed and planned for.
My parents' health – for me, this is probably the decade where declining health could potentially come into play with my parents.
For me – stay in shape and keep the weight off. My sense is right now it is easy to put on 5 pounds and somewhat easy to take off the same 5 pounds. After this decade it might be easy to put it on but very very hard to take it off.
Health issues with some of my friends – it happens all the time and way too early for some.
Those are my thoughts and reasons.
So yes, after reviewing my list and reasons, I believe that being in my 50's will be the most important decade of my life!
What is the most important decade of your life? Was it your 20's, 30's 40's?
I look forward to reading your comments.