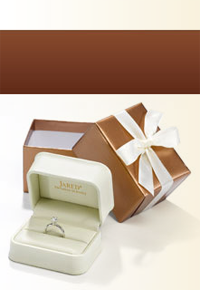 Last month I was out with the kids and before dinner I decided to get a new battery for my watch. As I walked into Jared – The Galleria of Jewelry each of my kids ran in a different direction – very true and funny all at the same time.
A salesperson came up to me and asked me how he could help. A few minutes later he handed me my watch back and of course, he adjusted the right date and time. I quickly said thank you, pulled out my wallet and asked him what I owe. As I tried to hand him my credit card he said, "That's okay. Please think of us for your next jewelry purchase." I said thank you and said that really wasn't necessary at all. He said, "It is our pleasure and we really look forward to seeing you again – very soon!"
WOW! Again WOW!
I was really impressed, perhaps a little shocked. In a world and business environment where nickel and diming clients happen way too much, here is a business with a strategy of giving something away for free. I wonder if all of their stores do this and if they consciously make a decision to do it as a loss leader thinking that the good will that they are providing will pay them dividends in the future!
Well, it worked with me. I will be back and tell the story to anyone who will listen.
Thank you Jared – The Galleria of Jewelry. Your service is as bright and shiny as your most expensive diamond!
What do you think of their gesture?
Has this type of thing happened to you at other retail stores?
Do you give away something for free in your business?
I look forward to reading your comments.