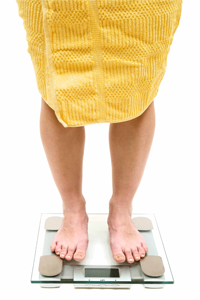 I will let you in on a little secret. I weigh myself every day. Call me crazy, nuts or whatever other words that you would like to use, but it is a true part of my morning routine. Over the past few years I have been lifting weights more than I had in the past, and I have noticed that my weight isn't going down. I have also noticed as I get older that my mindset has shifted along with my weight.
It's not all about weight for me. It's more about how I look and feel! If I don't feel good or the weight is moving in a different direction, I ask my buddy C.H. (who is a personal trainer) what machines I should work on to feel a little bit better and distribute the weight in different areas.
I am sure many of you realized this little "Aha!" moment decades ago, but I guess I am a little slower than the average bear.
Do you weigh yourself every day?
Have you noticed a shift in your weight distribution?
Do you work on those areas different than you have in the past?
I look forward to reading your comments.