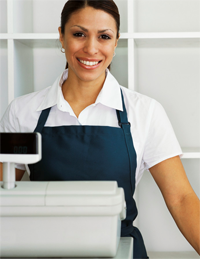 All grocery and retail stores have done a really nice job training their staff to engage the customer. It appears that everyone trains the same way and has them ask the same questions:
Are you doing anything special tonight or over the weekend?
Sound familiar?
I never get any other question. Do you? And I don't understand why not. In a time where customer service is so important, why not stand out? Isn't this the perfect time to stand out!? Separate yourself from the competition and who knows, may be learn something from your customers.
If I owned a retail or grocery store the questions would be different for sure:
What is the one thing you love about our store?
If we could improve one thing, what would it be?
Is there a product that you wish we had?
We are looking to add to our staff – do you happen to know anyone who is looking for a job?
I think every one of these questions has meaning, helps engage the customer, separates us from the competition and with a little luck thru one of the answers, helps move the business forward.
What do you think?
Do you like the new questions?
What questions would you ask if you owned the store?
I look forward to reading your comments.