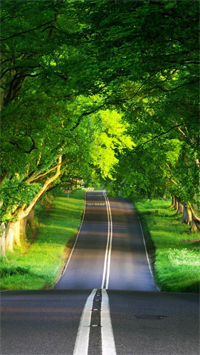 I must admit. I love a road trip – getting in a car and driving hundreds of miles with a destination in mind and plenty of surprises along the way. There is nothing like visiting an odd museum or a funky restaurant along the way. Some of my favorites have been:
Boston to Florida – 1500 miles. I did this every year in my 20's when I drove my dad's car to Florida for 23 straight hours with my buddies
Boston to Montreal – only 300 miles but my family used to do this at least 3 times a year growing up to visit my Mom's family – tons of car games and fighting over the middle head rest
San Francisco to Los Angeles – one of my favorite trips of all time which included a spur of the moment tennis match with my college roommate in Carmel, CA
Boston to Chicago – way back in 1973 when my family moved there. It was probably more about the excitement of moving to a new city and a brand new house more than anything.
Ok your turn.
Do you have a favorite road trip?
Do you have any road trips planned for this summer?
I look forward to reading your comments.