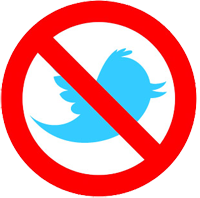 Day after day we hear about celebrities tweeting what's on their minds and in other situations we hear about a tweet that is taken back or clarifies their original tweet. Recently I have noticed a trend that people are giving up their twitter account – no more tweeting for them.
What's your position…?
Do you have a twitter account?
How many followers do you have?
Did you used to tweet but is now a thing of your past?
I look forward to reading your comments.