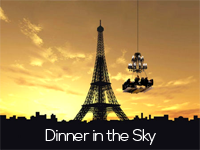 I read this article a few weeks ago and I thought it was really cool. How about a Dinner in the Sky event? Imagine having a first class meal while you are suspended 150 feet off the ground. Basically the way it works is your guests are strapped into chairs that look like they came out of a race car and are seated around a rectangular table with the chefs and a server in the middle. Each meal usually seats 22 diners, and the cost is $350 per person — A dinner in the sky event can be done anywhere from a stadium to a monument. It doesn't matter as long as you have a surface of 100 feet by 50 feet that can be secured with permission.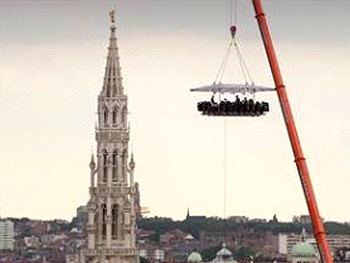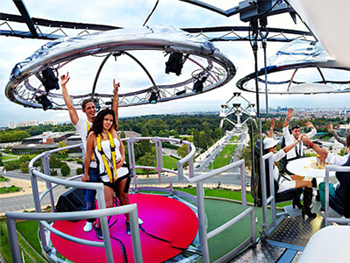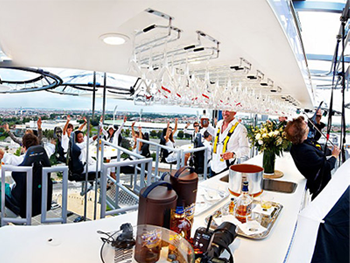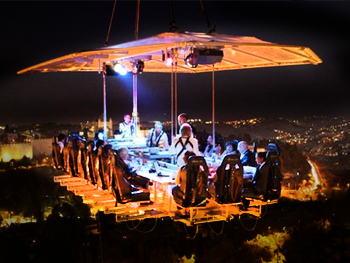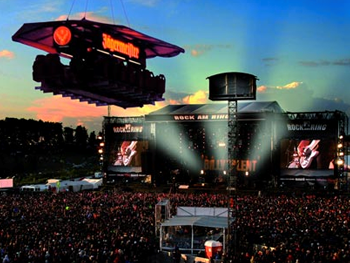 So I ask you:
Are you going to join me for Dinner in the Sky?
Assuming you can get the permission, where are you holding your dinner in the sky event?
I look forward to reading your comments.