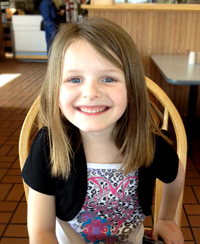 Here are five recent classics from my daughter:
Dad, I am wearing this today – please don't judge me!
Do you want to go on this rollercoaster? – Dad, I will probably throw up but I will just hold it in my mouth!
Would you like to have some ice cream? – Why wouldn't I?
Dad, I am full – so I guess you don't want a brownie – Dad, I am never too full for a brownie!
Do you have two different bathing suits on? – I do!
I still laugh at all of them, especially the rollercoaster comment. Kids are so creative and funny with what they say and do.
Have your kids said anything hysterical recently?
I look forward to reading your comments.