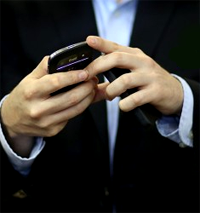 A few weeks ago I landed in Los Angeles with my son and as we were walking through the terminal to go to the car rental bus I got an email from Hertz (see below). I have rented from Hertz many times and I am a member of their gold program but have never received an email like this before. Basically, the email is short and sweet, and the only thing it really says is where my car is located which in this case is stall 342.
Let me try and explain why this really impresses me. Most of you are aware and know that if you are a member of their gold program, you get dropped off first then look at the board and see where your car is located. The time process is very quick and you don't even need to go into the rental office and see a customer service representative. Well, this makes it even quicker!
As a frequent traveler, the fact that Hertz is trying to find ways to make it easier for the customer impresses me.
The fact that Hertz already had a fast process and found a way to make it faster impresses me!
The fact that Hertz is thinking about their business and combining it with technology impresses me. This is good, sound business practice!
Way to go Hertz!
The takeaway for me is there is always a way to improve your service. You just need to think about your business and find a solution.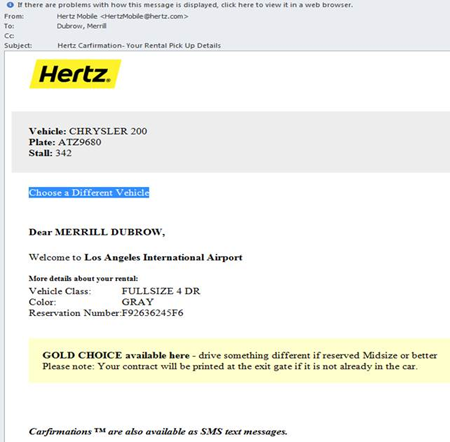 Have you seen other companies streamline their process?
Is there something you could change within your company?
I look forward to reading your comments.