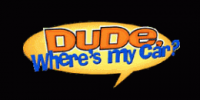 A few weeks ago, I was in Los Angeles getting ready to walk into Universal Studios. As I got out of the car, I quickly grabbed my iPhone and sent an email. My son asked what I was doing, so I explained that I sent myself an email with our parking location — which I still remember (it was Curious George 1Q). He then went on to ask why??? Because son, the lot is huge and I just wanted to make sure I knew where we had parked. Funny, 6 hours later I was meeting my college roommate and his kids for dinner… and he ACTUALLY LOST HIS CAR! Yes, he couldn't remember where he had parked in Venice Beach!!! After walking around, he asked a policeman for assistance, and luckily, they found it.
We have all lost our car (right?). Whether it was at a stadium, beach, mall, track, high school football game…wherever it was, most, if not all have forgotten where they have parked.
The question is — what do you do to remind yourself?
Do you email or text yourself the location?
Do you find a nearby landmark where you are parked?
When was the last time you forgot where you parked, and how long did it take you to find your car?
I look forward to reading your comments.