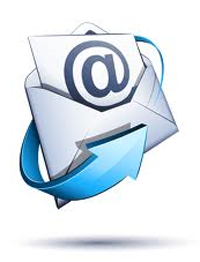 A few weeks ago over the span of an hour I heard that same thing from two different companies. As I was paying my bill at Nordstrom Rack & LeSara Cupcake Bar, the checkout person asked me that exact question. Guess what? Before I was in my car the receipt was already in my inbox. Without question most, if not all, retailers will be doing this and the list of ones that are doing it is pretty extensive. The question is, will they be doing it right? Meaning, will they use it strategically as another marketing opportunity. For me I hope they do.
For me I hope they ask me (if I am not already) if I would like to become part of their loyalty program.
For me I hope they send me future promotions.
I hope they share with me their hours of operation around the holidays.
I truly hope from a marketing perspective that they really think things through and up their game – my sense is many won't. Many will send you your receipt and that's it.
Would you like to get your receipt emailed to you?
Are you like me and hope they include some additional information?
At this point what companies get it right?
I look forward to reading your comments.