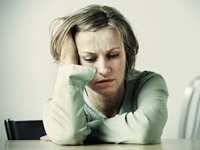 I think this is a very interesting question. I realize that everyone worries about a ton of things on a weekly basis but what do you worry about on a daily basis. Is it:
The health of your parents?
How much money do I need to retire?
Will I ever have enough money to retire?
Where will I live when I retire?
What college will my kids go to?
I hope my kids turn out ok?
For me I think about a lot of things but at the top of the list is my parents, their health and what the future looks like for them. As I am thinking about that I am also trying to figure out all the things I want to do with them; which is a very long list!
Ok your turn:
What is your biggest daily worry?
I look forward to reading your comments.