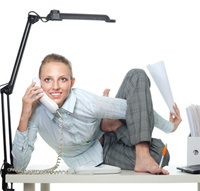 Earlier in the year I used this quote during one of my monthly presentations to the M/A/R/C Research team.
"GET COMFORTABLE WITH BEING UNCOMFORTABLE."
I really thought the quote was appropriate because business these days is so unpredictable and so much of it makes people feel very off balance.
What do you think about the quote?
What does it mean to you?
Do you think it describes the current business environment?
I look forward to hearing from you.