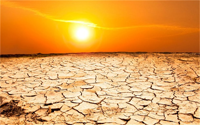 A few years ago the Stanley Cup was won by the Chicago Blackhawks putting an end to the longest running title drought in the NHL—49 years. That coupled with the fact that every year we hear how long it has been since the Chicago Cubs last won the World Series got me thinking. I compiled a list of teams with the year they won their last championship. Take a look at the list and think of others.
Today I give you the power to give out a championship and trophy to one city!
Chicago Cubs (MLB) 1908
Arizona Cardinals (NFL) 1947
Cleveland Indians (MLB) 1948
Detroit Lions (NFL) 1957
Philadelphia Eagles (NFL) 1960
Toronto Maple Leafs (NHL) 1967
Milwaukee Bucks (NBA) 1971
The NY Knicks (NBA) 1973
Who else did you add to the list?
Which city/team gets would you like to give a championship and trophy too?
I look forward to reading your comments.