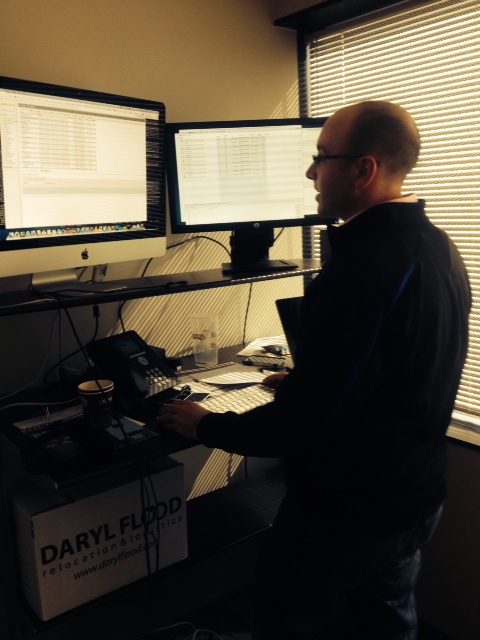 I realize that a number of professionals need to work standing up. Carpenters, builders, plumbers and lots of people who work with their hands tend to work standing up. But what about people who work in an office? For the past month, I have passed an office on our floor and watched them work. Every day I would walk by and notice the same thing, one of the people (J.B.) who works at a sister agency was working standing up.
Finally I stopped in and introduced myself and asked J.B. why he works standing up.
Was it that the agency ran out of chairs?
Did he lose a bet?
Does he have a bad back?
His answer? None of the above! Standing up gives him more energy during the day and also gives him a little more exercise.
Interesting! I admit, when I'm on an important phone call or a webinar I tend to stand up because I feel my voice projects better. I wonder how I would feel if I worked standing up?
What do you think?
Have you ever worked standing up in your office? If so, how did it feel?
Would you ever try it?
Do you think you would like it?
I look forward to reading your comments
PS – I commit to standing up for an entire day in my office within the next two months and will report back to this post.