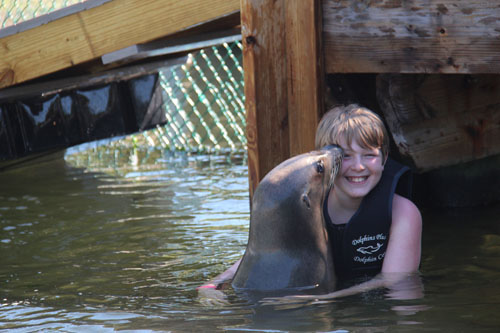 A few times a year, I come up with a good idea. Last month was one of those times. While on vacation with my kids in Key Largo, FL, I decided to surprise them with a morning swim. Most of you are thinking, "So what? That's no surprise!"…and you're right; but what if I told you that the swim included a 153 pound sea lion named Wanu?! Now, THAT'S a surprise.
What an amazing time we had. Nicole, the trainer, couldn't have been nicer or more informative. The kids loved it (Although my daughter was a little scared and had to come out of the water for a little while) and they learned a lot about the sea lion, its body and how smart the species is!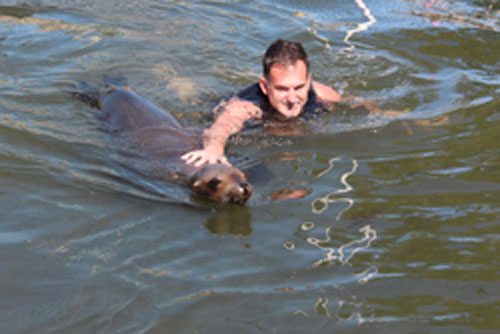 I highly recommend doing this if you are in the area. They do the swim twice a day and typically only take two people per session…but if you plead a little, they might stretch it to four people like they did for us.
Do you have a similar experience to share?
Have you ever swam with dolphins?
What animals have you played with over the years?

I look forward to reading your comments.