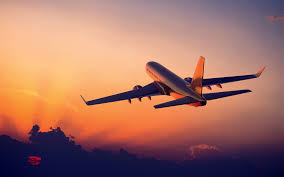 A few weeks ago, I was talking with a few friends and they mentioned that they were saving their airline mileage points for a family trip. They were a little short on points at the time, but they knew that within a few months they would have enough to take the entire family on a trip.
This got me thinking about the different ways that I tend to use my points.
My strategies may be a little different than most people's. First, I try to use my airline points to buy flights if the flight is over $500. I must admit, rarely am I able to use the 25,000 point option, usually I end up in the 50,000 point option for the flights I need. I also try to go to a lot of sporting events, occasionally on short notice; I like to use my points for those types of trips if I can. Additionally, I give away points to my family and friends so they can enjoy some travel as well. As most of you know, I love the Marriott brands and I do save my points for family vacations. I enjoy taking my kids on vacation and they love staying in beach resorts so I like to use points to upgrade if I have the opportunity to do so.
When do you like to use your airline points?
Do you save up for something special or do you use them as you go?
Have you ever gifted your points?
Do you have any practices that you use to accumulate points quicker?

I look forward to reading your comments.