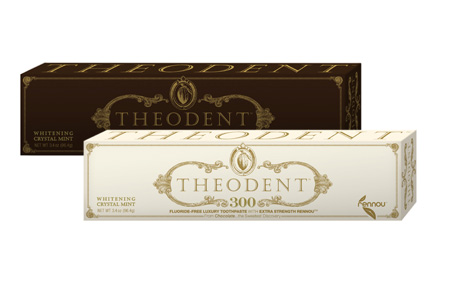 Convincing kids to brush their teeth is a notoriously tricky task. If your kids have a sweet tooth like my kids do, this toothpaste might be worth a try. According to an article I read a few weeks ago, there's actually a chocolate-flavored flavored toothpaste out there that will turn brushing into somewhat of a treat.
Theodent uses rennou to help clean teeth. Rennou is made from the cacao plant and thus, tastes like chocolate! The toothpaste is fluoride free, instead, it uses theobromine, calcium, and phosphate.
Sound tasty? Well, there's a little bit of a catch: A tube of Theodent 300 (which is the extra strength) costs $99.99. Although they also sell a regular strength Theodent, priced at $10.
So, I ask you:
Do your kids need to be reminded to brush their teeth?
Do you think this chocolate toothpaste could help?
Have you tried Theodent?

I look forward to reading your comments.