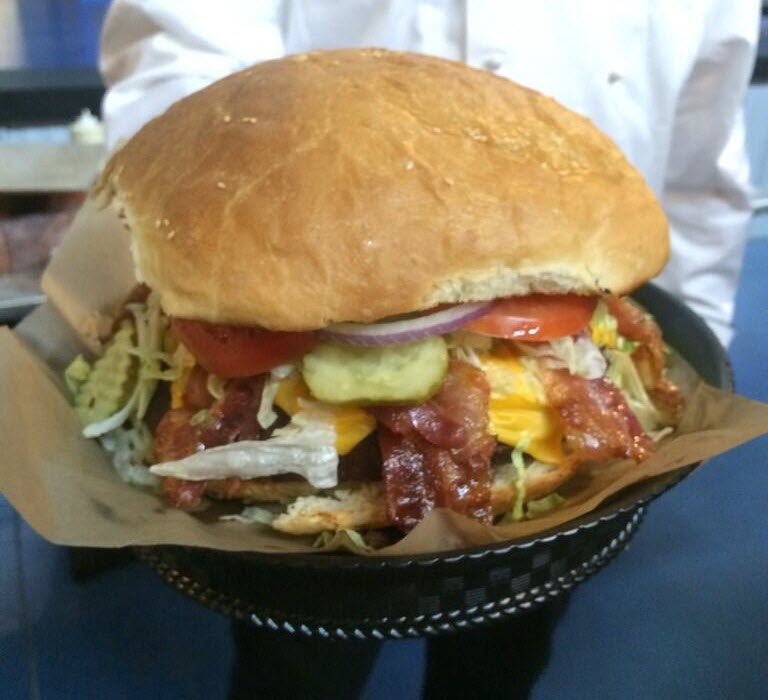 When I was a kid, I would plan what I was going to eat long before I got to Fenway park. If I did that now, I would probably have to save up a fortune…and fast for three days before I walked into the stadium.
For fans visiting the Tampa Bay Rays this year, there is a special challenge they have for you. The winner doesn't get a trophy or money…but rather high fives from friends and strangers as well as a T-shirt and two tickets to a future Rays game.
The challenge is: Eat a 4 lb burger with a 1 lb side of fries. They're calling this challenge "FAN VS. FOOD" (named after the TV show, "Man vs. Food")
The meal is $30 and I am sure it's worth hours of stories that you can share with your friends!
Are you in?! Will you accept the "Fan vs. Food" challenge?
How much of that food do you think you could eat?
Do you know anyone who could actually finish this meal?
Do you know of any other stadiums that have similar challenges?

I look forward to reading your comments.