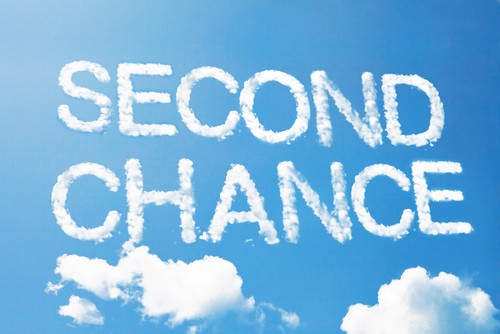 We've all had them, whether it's in your personal or your professional life, everyone has had second chances. A class you flunked out of in college, a lost project, a relationship that didn't work out or not winning a game that you should have.
The question is:
Some people just forget about it and move forward. Other people evaluate what went wrong, try to be honest and understand what they could have done differently in an effort to learn from the experience and achieve a different outcome in the future. I think the most successful people make the most of second chances, they are able to draw deep within themselves, fight through emotions and ultimately have a different outcome.
For anyone reading this post who has been given a second chance…I say make the most of it!
Do you think that most people take advantage of second chances?
How do you handle second chances?
PS: I personally always try to make the most out of second chances; I feel that learning from your mistakes is important to personal growth.
I look forward to reading your comments!