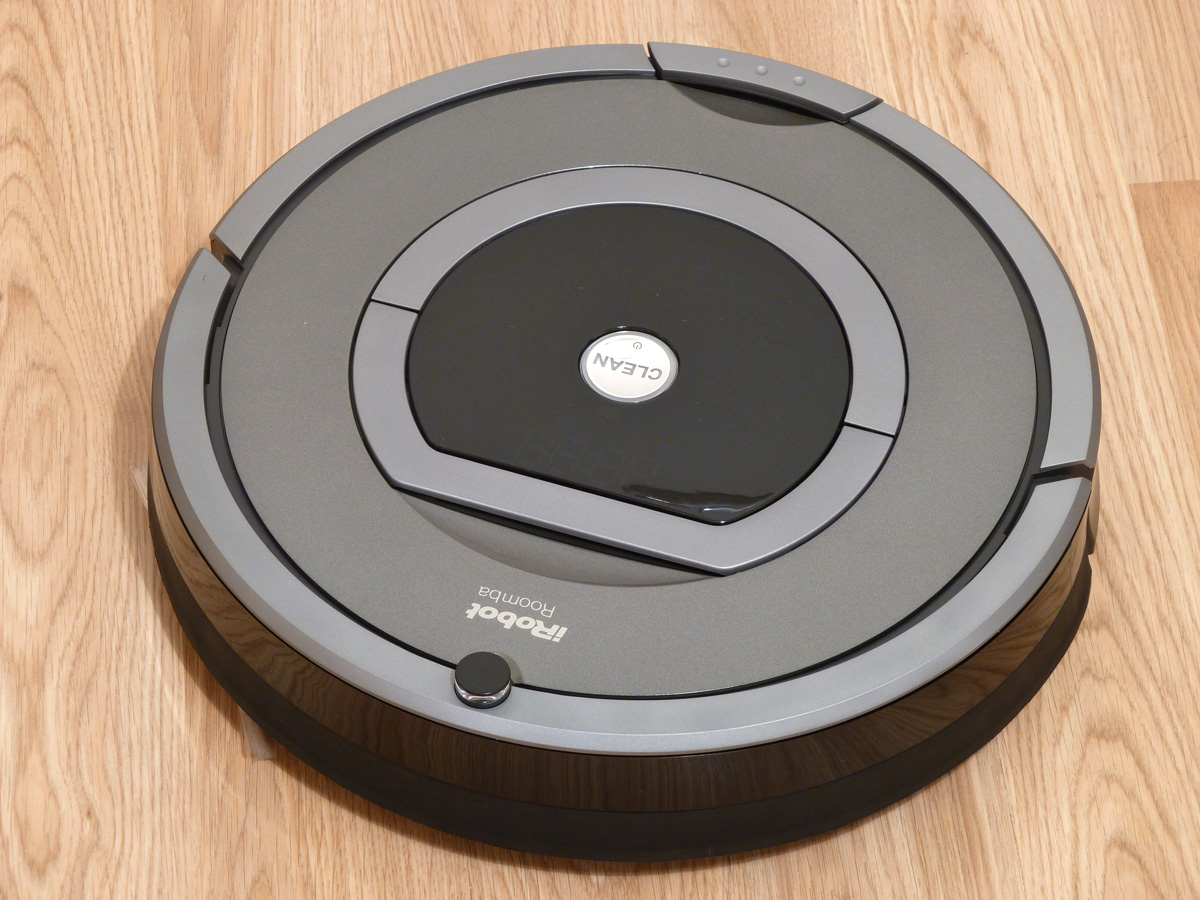 I love Robots! I bought a Roomba not long ago and the little guy has changed my life. For those of you not familiar with the Roomba, it is made by a company called iRobot. They make robots that will wash or vacuum floors and they offer a variety of models and prices. At first I was skeptical, but after doing some research and listening to my daughter rave about hers, I decided to take a chance.
I now set him loose to run around my house every day. Some models actually allow you to program a time for him to begin the daily cleaning cycle. At the appointed time, he takes off and when the dirt bin is full or his battery is getting low, he finds his way back to the charger on his landing pad. He doesn't climb or fall down stairs and he knows the difference between carpet and hard floor and can transition from one to the other effortlessly. Sometimes he gets stuck under beds and calls out for help but the best thing he does is clean the rugs, hardwoods and even the bathroom floors to perfection. I just ordered the floor-washing Roomba and can't wait to pass that chore on to a robot.
I have been doing some research on other types of household robots. For those of you who don't like to clean litter boxes, aquariums, pools, or windows, there is a robot that can help. Are you responsible for mowing the lawn or cleaning the grill? You too can spend your weekends doing what you love and let the robot do that work!
I always loved the cartoon the Jetsons. They had a Robot named Rosie (which by the way, is a popular name for Roombas) who cleaned their house and back in the 60's this seemed like something way out there…but now, I think we are getting closer to that and I am all for it! It's not that I'm lazy, it's just that the older I get, I want a clean house but I don't want to spend my precious energy and free time doing things I hate.
Have you heard of the Roomba?
Would you buy one?
Have you bought one?
How do you feel about household robots?
I look forward to reading your comments!