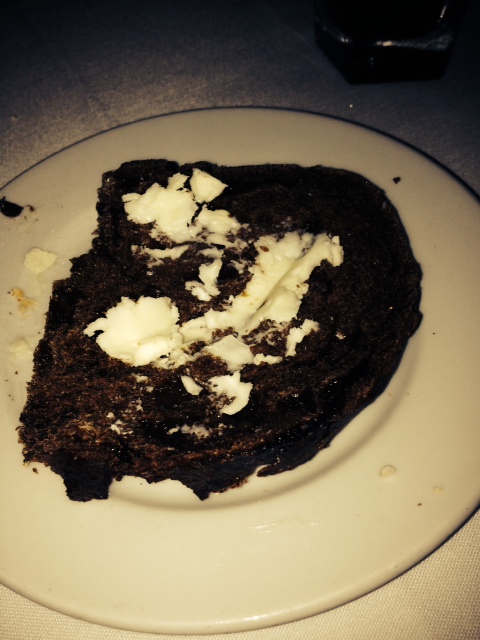 A few weeks ago, during dinner with my parents and sisters, I was telling a story (probably funnier to me than it was to anyone else) and while I was talking, I noticed my sister (S.C.) struggling to spread butter on a piece of bread. Her struggle actually continued for what seemed like upwards of 2 minutes! When I asked her what took her so long she stressed that the butter was so cold it was almost frozen and therefore, extremely hard to spread.
This, of course, led to a discussion about how we each like to have our butter served: cold vs. room temperature. The consensus from our table of 5 was that we absolutely prefer room temperature butter.
But I wanted to ask you:
Do you like your butter cold?
Room temperature?
Most restaurants seem to serve butter at room temperatures but I've found that steakhouses seem to serve the butter cold.
Have you noticed the same trend?
I look forward to reading your comments!