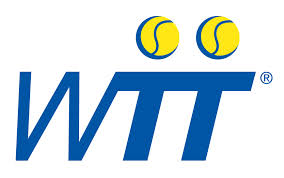 Have you heard of these teams?:
Austin Aces, Boston Lobsters, Philadelphia Freedoms, San Diego Aviators, Springfield Lasers, Texas Wild & Washington Kastles?
What do they have in common?
Well, all of these teams are part of the
I'm sure many of you are thinking, "What is he talking about? What is the WTT?" The WTT is…the World Team Tennis League! Aside from being in the league together, these seven teams have something else in common…they're all FUN!!!!
A few weeks ago, I had the opportunity to go to a match with a few co-workers a few miles from our office. The scoring is a little different, the stands aren't as crowded as other sports and the rules are: Essentially anything goes in terms of yelling/screaming during points and dancing in the aisles with the upbeat music between points. All you can see in the stadium is fans having a blast! Smiling, enjoying and cheering on their team.
I say, if you have a free night and there is a WTT match being played near you….go to it! I guarantee you will have a blast!
Have you been to a match?
If you have, did you enjoy the experience?
If you haven't been to a match, do you think you would be interested in attending?
I look forward to reading your comments.