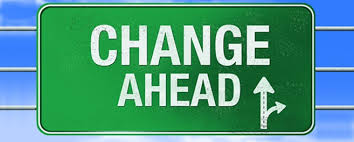 One of my pleasures in life is volunteering with organizations that promote Marketing Research. For the past four years, I have had the pleasure of serving on the Board of Directors for the Marketing Research Institutive International, a not-for-profit organization with the mission of fulfilling the essential educational needs of market research professionals worldwide. Through a not-for-profit partnership with the University of Georgia, MRII is the driving force behind the Principles of Market Research, the Principles of Mobile Market Research, and the Principles of Pharmaceutical Market Research, the premier online certificate programs in the industry. Visit the MRII here. Come October 1st there will be a new face atop this highly respected organization as Don Marek retires and Reg Baker becomes Executive Director.
Don has achieved more than I can recount over the last eight years, following nearly thirty years as a corporate researcher at AT&T. He is a past President of the St. Louis chapter of the AMA, served as MRA President in 1998-1999, and received an Honorary Lifetime MRA Membership. Throughout his career, Don has always been a willing conference mentor, eager to engage newcomers. He is, quite frankly, one of the nicest people in our industry.
So, how do you replace a legend? MRII decided the best way to do that was to bring in someone who has a broad understanding of current and likely future MR industry trends and challenges. Reg Baker has been active in the industry for over three decades and is a widely recognized expert in quantitative research with a special focus on new technologies and methods. Formerly President of Market Strategies International, Reg is active in ESOMAR, CASRO, and AAPOR, regularly presents at conferences worldwide, and blogs and tweets as "thesurveygeek". He is also the lead author of MRII's Principles of Mobile Market Research, timely and essential education for tomorrow's MR professionals in our increasing mobile world (learn more about this exciting new course HERE Reg recognizes the important role that MRII can play in helping the industry adopt and integrate new ways of conducting market research, mobile being a current example.
Do you have any memories of Don to share or would you like to congratulate him on his well-deserved retirement?
Do you have any thoughts about how MRII can help market researchers cope with the dramatic changes the profession now faces?
I look forward to reading your comments!
P.S. If you'd like to reach out to Don directly, you can contact him at: dmarek@mrii.org and if you'd like to reach out to Reg directly, you can contact him at: rbaker@mrii.org