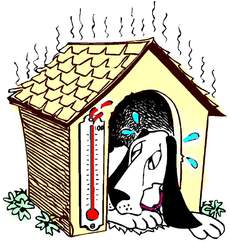 So, there I am in Cape Cod at my parent's house. Enjoying the beach, clam chowder, swimming, eating fudge and taking in all of the beauty that the cape has to offer during the day. At night…well, that's another story, especially at bed time. "Why?" you ask? Well, because my parents refuse to turn on the air conditioning; they love the house to be 95 degrees at night.
Ugh! I can't sleep! I'm sweating up a storm and I'm so uncomfortable, tossing and turning through the entire night!
Am I alone in this problem?
Do you have similar problems when you stay at your relatives houses?
Do you have any suggestions/best practices that can help me sleep in the heat?

I look forward to reading your comments!