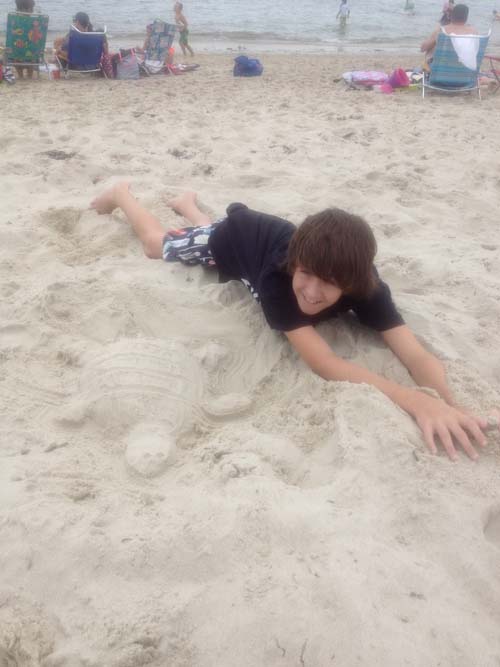 Last month I was at Cape Cod visiting my parents. Of course, we went to the beach several times. We aren't even there for two minutes before the kids want to play catch, play four square, go in the water and build sand castles. These are all great beach activities, the problem is: Each one of my three kids wants to do something different. So, after a few minutes I build a loose schedule to make everyone happy. We decide to build some sand castles first. My son built a turtle and all of the kids helped turn me into a mermaid…well, we all think it's a mermaid, but AVS thinks it looks like a whale – really? I don't think so…….or at least I hope not….
So, when you are at the beach and the kids grab your attention and hand, wanting to build sand castles or sculptures.
What are you building?
What is the best, most elaborate castle you have ever made?
Do you think our sand sculpture looks like a mermaid, a whale, or something else?

I look forward to reading your comments!