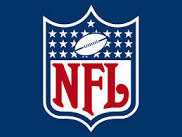 For four years now, we have had a football pool and I am excited to say we are going to continue it for another year. Last year's overall winner was Steve Kennedy, who was also the cumulative winner. Steve followed Doug G Golab Andrew Dixon and Sarah Baird who won the first three years of the pool. It is VERY easy to participate. Here are the rules:
We keep track of everyone's cumulative score and will be awarding a spot in the final week to the top two people who pick the most correct games right for the first 16 weeks. If those people win a week they will be awarded another spot in the finale.
Every Friday (except for the week of Thanksgiving when we will post on a Wednesday) we will post a link to the weekly pool.
All you need to do is select (by clicking) the team that you think will win each game
We are ONLY picking the game winners…the point spread means NOTHING in this pool
Every week we will have a winner. The winner is the person who correctly predicted the winner in the most games
If there is a tie, the tiebreaker will be the total points of the Monday night game
If there is still a tie, the people tied will split the weekly prize money
All picks need to be in by Thursday at 5:00pm CST except for Thanksgiving week, picks will be due by 5:00pm CST that week

The weekly prize will be a $50 American Express gift certificate. In addition, the person with the highest CUMULATIVE SCORE for the year has been increased to a $350.00 American Express gift card and the person who has the second highest cumulative score will be awarded a $200 American Express gift card. The tie-breaker (if needed) for the cumulative winners will be the total points for the Monday night game on week 16. There is also a bonus!

The pool will go on like this for 16 weeks. For week 17, only the winners of the prior 16 weeks and the 2 cumulative winners can participate for the grand prize, a $500 American Express gift card. If a person wins multiple weeks during the first 16 weeks they can have multiple entries in week 17

I will be playing as well, but CANNOT win the pool. I hope everyone will enjoy the football pool and I can't wait to see who wins the first prize and who has bragging rights until next year!

Please use the same name and email address when you enter your picks, this makes it much easier for us to track the cumulative scores.

Click Here to Participate in Week 1 of the 2014 Football Pool.

Feel free to share the link and have friends, colleagues, relatives, kids and anyone else you want join the pool.

Good luck to all.