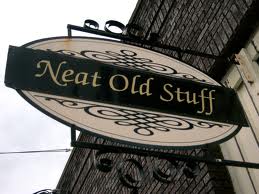 A few weeks ago, I hurt my upper thigh. I wanted to work out that night and I knew that the only way I could do so was if I wrapped it really tight to try and downplay the pain. As I was looking for an ace bandage, I found a wrap that I used on my chest when I broke my sternum…40 years ago. I decided to actually use that over the ace bandage and (surprisingly!) it worked very well!
This instance gave me time to pause and think: Am I pack rat? Do I keep things forever? This got me thinking about some of the oldest things that I have. Here are a few that come to mind:
My First Baseball Glove it's an A2000 glove and it's so old that I'm using shoe laces to keep it in tact!
My Baseball Card Collection that I started when I was about 7 years old.
Some Canadian Mint Coins (my mom is from Canada) these coins were given to me by my aunts and uncles 45+ years ago.
A Walter Payton Shirt Walter Payton is my favorite football player of all time and my college roommate gave me the shirt (thanks B.P.) almost 35 years ago!

Okay, now it's your turn!

Do you tend to keep things for a long time?
What are the oldest items that you have?

I look forward to reading your comments!