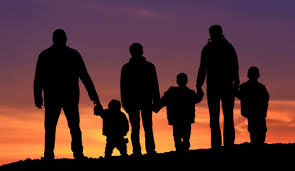 Ok, let me try to explain today's post a little better because some of you might think I am crazy. I do have fake Aunts/Uncles…but what I mean by that isn't "fake" as in "pretend" or "imaginary". I am actually referring to individuals who have been lifelong friends of my parents and have been very instrumental in my life but aren't blood related to me. I refer to these people as "Aunt" or "Uncle". I hope that makes a little bit more sense.
Recently, I lost my "Uncle" Booksie (was a teacher for years) and when I shared that information with some friends, they asked me if it was my mom/dad's brother. When I explained who he was, I started to wonder if most people also have Aunts/Uncles who aren't necessarily blood related.
So I ask you today:
Do you have people who aren't blood related to you but are still referred to as "Aunt" or "Uncle"?
In a lot of ways, my non-blood related aunts and uncles were equally (if not more) influential and present in my life than my biological aunts and uncles. Is the same true for you?

I look forward to reading your comments!