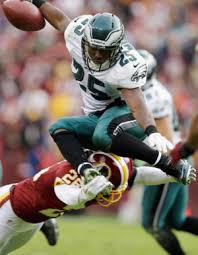 Congratulations to Ryan Rojas who beat out 320 participants to win the third week of the pool and the $50 American Express gift card. Additionally, Ryan joins Brooks Deaton and Bobbie Kirkland as the third person to qualify for the championship week. Week three had some classic games. In the end the Seattle Seahawks beat the Denver Broncos again and Philadelphia Beat Washington in a very entertaining game!
To see the current standings, click here. The results page shows this week's current standings as well as the cumulative rankings.
Remember, the weekly winners will be given a spot in the grand prize pool which will be during week 17 for an opportunity to win $500 and, of course, bragging rights for the next 6 months. In addition, the two people with the highest cumulative score (these standings will be updated weekly) will be given a spot in the grand prize pool along with the weekly winners.
All picks need to be in by 5:00pm (CST) on Thursday, October 2, 2014.
Click here to participate in this week's pool.
Feel free to share the link and have friends, colleague, relatives, kids and anyone else you want join the pool.
Good luck to all.
PS. About 20% of the participants in the pool will not attend a college or professional game in 2014, while 5% will attend over 10 games!