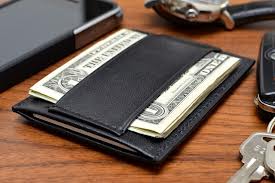 A few weeks ago, I was going through my wallet looking for something and came across something of interest. Yes, my wallet is like most, it includes a few pictures, credit cards, cash, loyalty cards and my driver's license but I also found something that I thought I would share today.
I found a quote that was a favorite of someone very close to me who passed away far too early. LKW was the father of my college roommate; a rare individual who had a permanent smile on his face and could light up a room with his personality as soon as he walked in. Without question, he was one of the most special people I have ever spent time with. For over ten years I've kept this quote in my wallet:
"The only possible way to get through a day is to face life with optimism – no matter the obstacles. One has to look for the goodies they hand out – you have to savor a sunset, a good set of tennis, an hour spent talking to a good friend, someone you'd tell anything to – a hot fudge sundae. There will always be bad news that comes in under the transom, but I think we're here through the tough times to survive. If there is one thing you should always have…it is a sense of humor. If you don't have one, do anything to get one: buy one, borrow one, steal one. That's the springboard to get you over the hurdles." -James Kirkwood (1930-1994).
So today, take a moment to go through your wallet or purse and tell me:
Did you find a treasure like I did?
If you did, please describe what it means to you
Were there any surprises in your wallet?

I look forward to reading your comments!