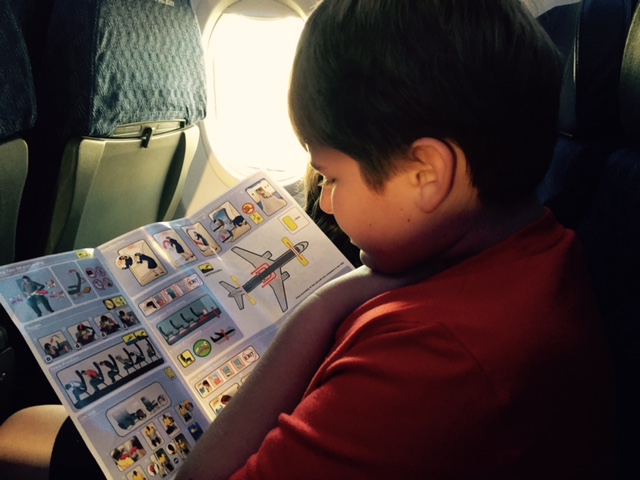 A few weeks ago, I was on a flight with my kids and I noticed that my son, Riley, was reading. This brought joy to me because he wasn't fighting with his brother/sister or playing on his iPhone or iPad!
This also really brought a smile to my face because he was learning a little bit more about the plane and what to do in case of an emergency. Both of my boys have are really starting to come into their own by listening more, asking questions and learning. I am working with both of them and trying hard to make sure they are inquisitive. If they don't understand something: ask! If something doesn't make sense: please ask! If you want to know what something means or how something works: ask! If I don't have the answer we can find someone who does have the answer or we'll Google it.
As my kids get a little older, my hope is that they continue to be inquisitive because if they do that they will never stop learning! That quality is so critical and I am lucky to have learned that early on in my career.
Are your kids inquisitive?
Does this happen naturally or is it something you have taught them?

I look forward to hearing from you.