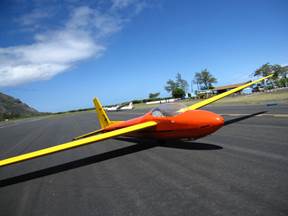 A few weeks ago I was speaking to my Uncle J and, unfortunately, he didn't sound great on the phone. I quickly told him that I would follow up at another time since I could easily sense he wasn't having the greatest of days. When I called back the next day I said, "Uncle J you sound much better! You have a lot of bounce in your step!" He played it off a little bit and said "yes, yesterday wasn't a great day." After a few minutes, I asked him what he has been doing and he mentioned that recently he was able to cross something off his bucket list and was very excited about that. I asked him what it was and he told me that he went Soar Plane Flying with his son, daughter and beautiful wife. He said it was an amazing experience, especially to do it with his family, but that he had nothing left on his bucket list and he needed to add a few more things. I asked him to list a few things that he had crossed off his list. Here are a few things he mentioned:
While in Switzerland, he climbed the Matterhorn
Climbed Mount Kilimanjaro
Gorilla trek in Africa
Hang Gliding in New Zealand
Visiting the Galápagos Islands
There are a lot of interesting things about my Uncle J…certainly the list of things he has done, the experiences he has had over the years are all amazing. He is, without question, one of the nicest people you will ever meet; the list goes on and on. With all of that said, the most impressive thing to me is: at 76 years young he wants to do more! In fact, a lot more! He can't wait to talk to his family and add things to his now empty bucket list!
Uncle J!
Thank you for being who you are!
Thank you for showing me the way over the years!
Thank you for always being positive!

I ask you:
Do you have an Uncle J in your life?
Do you think this is the way you will be?
How often do you cross off/add things to your bucket list?
Since his bucket list is empty: Do you have a suggestion for my Uncle J for something to do?
I look forward to reading your comments!