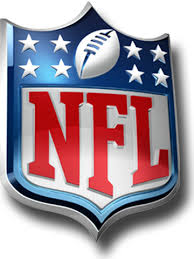 Let me start by saying: This has been an amazing year of football. A record number of participants with mostly new winners! This is the LAST WEEK to qualify for championship week! Congratulations to Jeff Spitzer Sr. (who, like many,) was shocked to find out he had won week 14 of the pool and will get a $50 American Express gift card. For winning the week, Jeff joins Amy Nyce, Yes Yes Yes, Harold D, two time winner Colleen Nelson , Chanttel Allen, Ken Troupe, Scott Waller, Ryan Barry, Jason DeVoe, Lynn Stallone, Ryan Rojas, Brooks Deaton and Bobbie Kirkland to qualify for championship week.
To see the current standings, click here. The results page shows this week's current standings as well as the cumulative rankings.
Remember, the weekly winners will be given a spot in the grand prize pool during week 17 for an opportunity to win $500 and, of course, bragging rights for the next 6 months. In addition, the two people (as of today Curtis Cook leads the pool with 145 wins followed by Phillip Savage with 143 wins (these standings will be updated weekly)) will be given a spot in the grand prize pool along with the weekly winners.
All picks need to be in by 5:00pm (CST) on Thursday, December 18, 2014
Click here to participate in this week's pool.
Feel free to share the link and have friends, colleague, relatives, kids and anyone else you want join the pool.
Good luck to all.