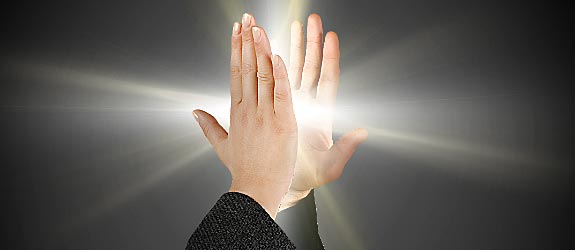 A few weeks ago, I was shopping at Market Street, a local grocery store that I really like. Of course, I couldn't find an item that I was looking for and proceeded to ask a young gentleman who works there. He didn't know where the item was but agreed to help me. After a few minutes of no luck with him, I thanked him and proceeded to look on my own. A few minutes later, I saw him again in the frozen food aisle; low and behold, he handed me the exact item I was looking for earlier! I gave him a huge thanks and tried to give him a high five! When I say "tried" I mean: I had my hand up and was in perfect position for the high five…but instead I got a very perplexed & confused look from him but no high five!
As I walked away I was now confused and asked myself:
Are high fives a thing of the past?
Was he too young (probably 19) to even know what a high five was?
Should I have chest bumped him?
Should I have fist bumped him?

Help! What should I have done?

I look forward to reading your comments!