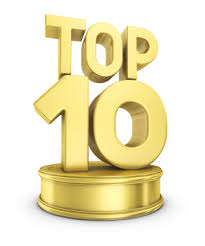 Recently, I was reading the Dallas Business Journal which had an interesting article about the economic impact of holding the NCAA Championship football game in North Texas. As part of the article they shared the Forbes annual college football valuation list.
Before I share the list…think for a minute: Who you believe would be in your top five?
For me, I would have included: Notre Dame which would have 100% been my number 1, then Ohio State, Florida State, Oklahoma and Georgia.
The funny thing is, I only had ONE of the top five and Notre Dame wasn't number one! Here is the list:
Here's the list:
Texas ($131M)
Notre Dame ($122M)
Michigan ($117M)
Alabama ($107M)
LSU ($103M)
Auburn ($97M)
Tennessee ($94M)
Oklahoma ($93M)
Ohio State ($87M)
Georgia ($83M)
What are your surprises from the list?
Who would have been #1 on your list?
Who else would have made your Top 5?

I look forward to reading your comments!