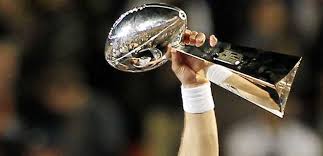 Sorry, but my New England Patriots are in the Super Bowl again! For the 6th time since 2001 the Patriots will play for the Lombardi trophy!
I can't wait! For much of last week, I kept replaying the Seahawks miracle finish over the Green Bay Packers – an amazing game!
What are you doing for the big game?
Are you going to attend the game?
Who do you think will win?
Who do you think will be the MVP?
Do you have a favorite Super Bowl of all time?
I really look forward to reading your comments and predictions.
PS: My prediction is a 31-27 Patriots victory with Tom Brady getting MVP honors for the 3rd time in his career!