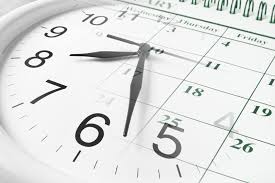 When I'm not traveling, I get to the office by 6:15am
Our Executive Meetings are the first Monday of every month
I present to the company the third Tuesday of every month
I work out five times a week
I get my hair cut every two weeks
I have a chiropractor appointment every six weeks
I go to the dentist every four months
I get a physical every six months
I spend every Thanksgiving with my parents, siblings and their families.
I ask you:
Is life all about routines?
Do you have this many routines?
A little scared to ask this question…Is there something wrong with me that I have this much structure?
I look forward to reading your comments.