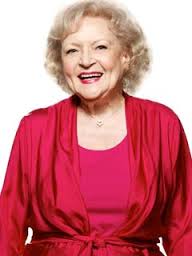 To some, lasting the test of time is the greatest compliment that one could give. To be as popular as you once were, to be as good of an athlete as you once were, to be as good an actor/actress as you get older or to even to gain more popularity the older you get as a singer!
Many people fail at this. They can be a one trick pony with a hit or an amazing year or two but then they are never the same.
I was thinking about this a few weeks ago when I saw Betty White doing an interview on TV. She still has that fresh look with a happy go-lucky personality and seems to always have a smile on her face. Having just turned 93…she is probably as popular as she has ever been!
Not many people can win the test of time!
I thought it would be fun to build of list of people who have been able to do that! Who has been at the top of their games for years?!
Besides Betty White, here are a few of my thoughts:
Jimmy Buffet – even at almost 70 years old seems to not be slowing down in popularity or on stage!
Tim Duncan and the San Antonio Spurs – year after year they seem to always be in the championship conversation even though their superstars are getting up there in years!
Jack Nicholson – I still love seeing Jack on the big screen. He seems to always be able to work when he wants and the type of films that he wants to do

Now it's your turn!

I look forward to reading your comments.