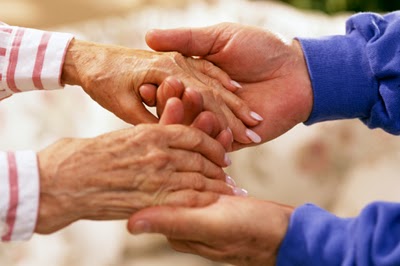 What do you say to two special people who:
Have guided your life for so many years
Have accepted you for who you are and never judged you
Have been kind to all of your friends
Have paid for your college
Bought your first car
The list goes on and on…
The first thing I need to say is: Thanks Mom & Dad! I truly hope I have told you what you mean to me and how much impact you have had in my life. Whoever I am or whoever I become is a direct influence of both of you. You are truly amazing people for so many reasons.
Let me tell you a little secret, which in some ways is really funny since in my family no one can keep a secret…It's now my turn! As my parents get a little older it is the responsibility of my sisters and myself to help them; be there for them, walk around the house and see what needs to be fixed, review their finances, make sure they are taking their medicine and touch base with them often (everyday) to make sure we know what is going on.
I must admit, getting old is hard! In fact, it's very hard for many reasons.
Does anyone have ideas or tips on how to deal with aging parents? If so, I would greatly appreciate it!
I look forward to reading your comments and having you help me through this process!