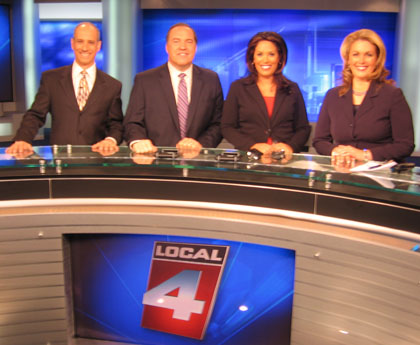 A few weeks ago, I was watching a local newscast and noticed something that seemed a little odd to me! Story after story after story involved: murder, child abduction, fighting overseas, bad weather, airplane crash, terrorist threat and many other not-so-nice things! This went on for 13 minutes! Yes, 13 minutes of bad news! I will admit: I don't usually watch the local news but couldn't they fit in one feel good story about someone donating money to a charity to build a school? Or someone winning a special award? Or someone celebrating a 90th birthday or a 75th wedding anniversary?!
If I were producing a local newscast I would make sure that within the first 3 minutes there was at least one nice story! One story that would make people feel good!
What do you think?
Have you noticed this?
Does only bad news help ratings?
What would you do differently if you were producing the news?
I look forward to reading your comments.