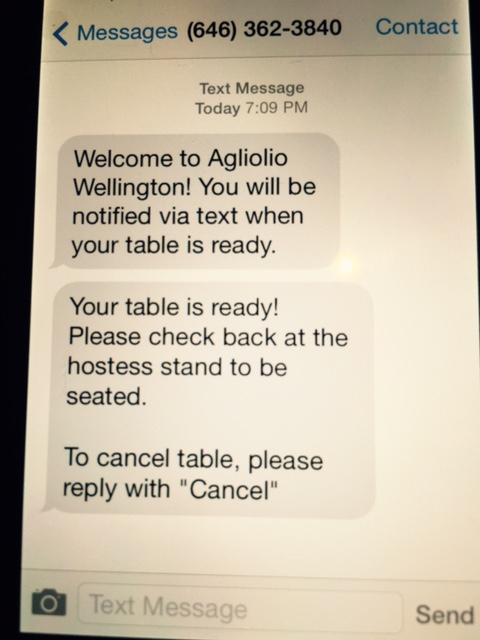 A few weeks ago I was having dinner with my sister and cousins in Florida. While we were outside talking, my cousin said, "Ok we are all set" I looked at him and asked, "How do you know? Are you a mind reader?" to which he replied, "No I just got a text from them saying our table is ready."
I think this is brilliant for so many reasons!
Why not use the technology of today as opposed to a buzzer?!
I am the only person using my phone as opposed to a buzzer that everyone has touched!
My cell phone has better range than a buzzer which would allow me to perhaps go shopping/browse while I am waiting
Strategically, this allows them to communicate with their customers (done the right way ) after they leave. They can do this with a short survey, coupon or a message that we miss you!
I really think this is brilliant and I haven't seen it used in any other restaurants.
What do you think?
Does this concept make sense to you?
Would you rather get a text than hold a buzzer?
Have you used this technology in any other restaurants?
I look forward to reading your comments.