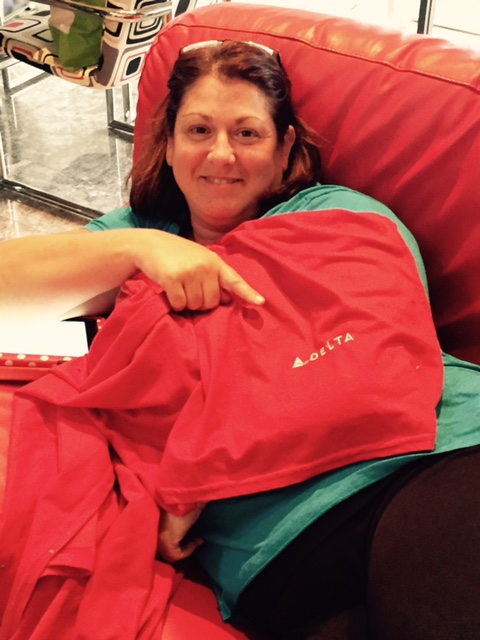 Last month I was visiting my parents in Florida and the house was a little chilly so I noticed my sister had a red blanket on her while she was reading her Nook. I'm sure you are thinking that this sounds pretty ordinary and normally it would have been…except: I noticed a logo and name on the blanket. The blanket was clearly marked "Delta Airlines". At first I smiled then openly chuckled and then I couldn't believe that one of my family members took, "borrowed" or forgot to return a Delta Airlines blanket from a plane. Seriously I can't make this up! I have flown over 2,000,000 miles on American Airlines and yes they have said, "by all means, take the earplugs" but I don't recall them saying "take the blankets!" I must always be sleeping during this announcement!
I think it's time to mix it up and I need your help
What is the funniest item that you know was "borrowed" from somewhere?
Without mentioning names…do you have a family member or friend who likes to take things they maybe shouldn't take?

PS: Delta Airlines, on behalf of my family, I am terribly sorry and embarrassed. Please know that I am backing a full investigation into which of my family members could be responsible for this!