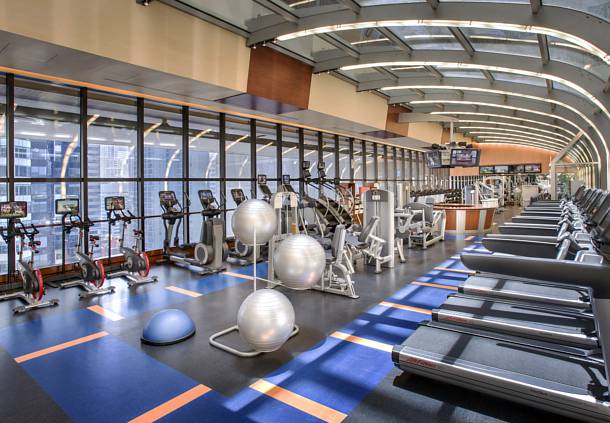 A few weeks ago I was in New York and had the opportunity to stay at the Marriott Marquis in Time Square. While I don't love the area (way too crowded) I really like how close it is too everything and a bonus is: they have a great gym! I paused a little and would love to start a list of hotels that have great workout facilities.
I would say, my favorite gym in the country is the Marriott Marquis in San Diego Marina. Not only do they have amazing cardio and weights they have DVD's and a room that you can work out in and take classes on demand (24 hours) – very impressive.
Have you stayed at the Marriott Marquis San Diego Marina?
Do you like the gym?
What is your favorite hotel workout facility?
Is there a website or resource you use to identify superior hotel gyms?

I look forward to reading your comments!