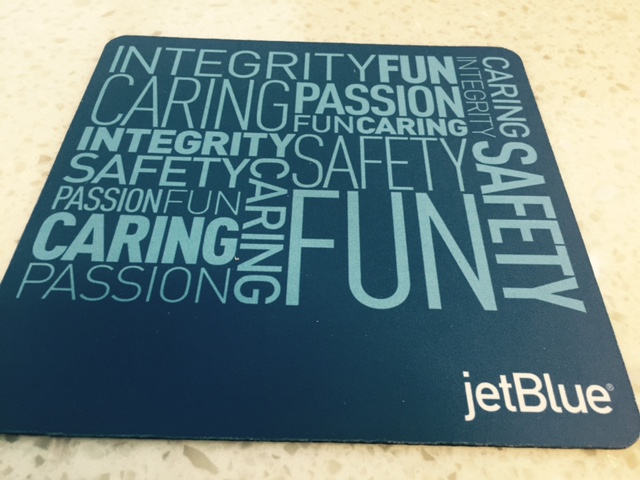 Last month, I flew Jet Blue with my kids and noticed the mouse pad that the customer service person was using was a word cloud. Words included on the cloud were words like:
Integrity
Passion
Caring
Safety
Fun
Of course, this gave me a chance to think about their airline and if I think those words are appropriate for them. I must admit, though I am not a frequent flyer of Jet Blue, I like their service, planes and amenities (especially the individual TV's). For me, the words they use are pretty good but I probably would take out "integrity" and insert "technology" or "cutting-edge". Not really sure what integrity references for an airline…does it mean they show integrity with their fares? Schedules? Timely delivery?
Do you fly Jet Blue often?
Are you a fan of their airline?
What do you think of the words they used for their word cloud?

I look forward to reading your comments!