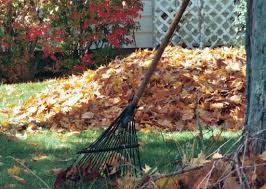 Recently, I got my bill from my lawn service. I have been using the same guy for over 4 years and times I have noticed his pricing to be a little…let's just say…creative. As I was reviewing the bill I noticed it was for 6 visits over 3 months and all he did was rake leaves. For that service alone, the monthly breakdown was $180 for January and $160 for February & March…which seemed very high. I checked back in my records to see what I was charged for that exact service and number of visits in 2014. Turns out, I was charged $270…clearly significantly less than this year.
I am sure you can imagine the thoughts that went through my mind! The question was: How would I handle it?
Well, here's what I did. I sent a text to my lawn guy that said: "Hi this is Merrill Dubrow (and my address) I received your bill over the weekend but I'm pretty sure my bill was confused with someone else's since this bill was for $500 and last year you only charged me $270 for these services. Please let me know."
What do you think of my text?
Was it strategic?
Was it negotiating?
How would you have handled the situation?
Has something like this happened to you?

I look forward to reading your comments!