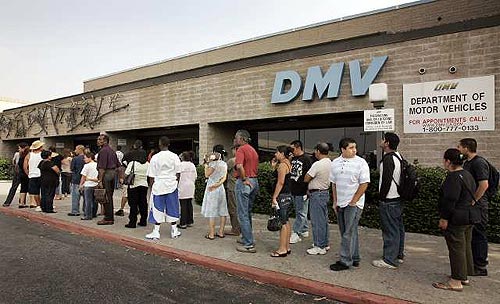 It's almost that time again to renew my driver's license which frankly I really don't like to do. The lines are long, the forms always seem confusing to me and there is nothing fun about the experience at all.
Well finally my renewal information arrived and as I was reading it…
there were THREE ways to renew:
In Person
Mail
Phone
It was before 7:00am in the great state of Texas and I decided to make the call. Without speaking to anyone I was able to punch in every piece of information they needed including payment and a donation to a charity! The experience was easy, amazing and I can't wait to do it again! Since I have a time element on my phone knew the entire process took less than 4 ½ minutes!
Have you renewed your license online or by mail?
How was the experience?
How much do you like going to the Department of Motor Vehicles to renew your license?
Any funny stories that you would like to share?
I look forward to reading your comments!