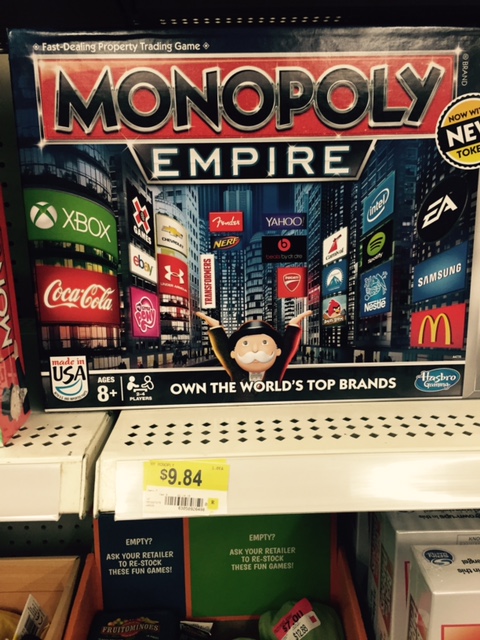 A few weeks ago I was at a conference and had the pleasure of visiting my sister. On the way back to her house she called and asked if I would stop and buy Monopoly Empire for the kids. Of course I would do that and asked her where I could find it, quickly she googled it and told me the store and said the price online was $16.88. A quick good bye and I was on my way to the store.
I found the game with no problem but noticed the price was considerably lower than what my sister said and it gave me reason to pause. For some reason I decided to take a picture (perhaps because I was in the farthest part of the store away from the registers) of the item and the price just in case there was any issue at the register which unfortunately there was. I mentioned to the cashier that the price listed was $9.84 instead of the $19.84 she rang up (I assume whoever priced it just left off the 1), she asked me how I knew that and that she needed to see it – at which point I showed her the picture on my phone.
Case closed.
New price inserted into the register and I was on my merry way.
Have you tried this before?
Has it worked for you?
If not, do you think you will use it in the future?
I look forward to reading your comments.