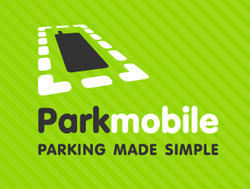 I have been spending quite a bit of time in South Florida and I'm curious to know what others think of Parking Meter Apps.
I was staying in North Miami Beach recently where you can park overnight at a meter from 8:00 PM to 8:00 AM for free. It was a weekend and I didn't need to be anywhere in the morning. I set my cell phone alarm for 7:55 AM, woke up, used the app (Parkmobile) to put 2 hours on the meter and went back to sleep. This app also doesn't let you add time to the meter if it is later then the time that the city requires you to feed the meter. Try to add an hour to a meter that only needs 20 minutes and the app won't let you waste your money.
How many times have you fed a meter you didn't have to because you weren't sure and didn't want to chance a ticket?
I spent the Fourth of July in Ft. Lauderdale. They use a different app there – PayByPhone. Same deal, set up an account, list your license plate, add a credit card and you're good to go. On both apps, you get a text warning that time is running out so if you're running late and need more time, just "Tap To Add"!
Both apps do charge a convenience fee; it's about 30 cents per transaction and they email or text you a receipt – your choice.
How much more convenient can meter parking get?
So I ask you:
Have you used an app like this to park?
Do you use a different app than listed here?
Do you like them?
Are you worried about Big Brother tracking your whereabouts when you use the app?
I look forward to reading your comments.