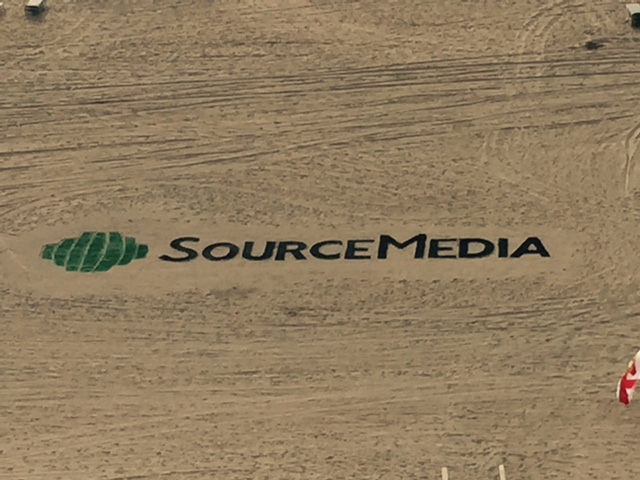 Last month I was traveling with my kids and ended up in a beautiful beach resort. As I was looking out the window I noticed a few people sectioned off an area in the sand and were doing something but I wasn't sure what it was. After a little longer I noticed it was starting to form a logo and name and after a short period of time I could make it out which was SourceMedia who was having a sales meeting in the hotel.
I thought this was a great creative idea!
To me, as people were looking out their window at the ocean they would look down and see a beautiful, large logo which probably makes anyone who works for SourceMedia feel good, but also for people like myself who don't, it builds some nice brand awareness!
I am sure the cost to do this wasn't too expensive. Frankly, I am not sure how they did it since it was windy at night but in the morning the logo was 100% in tact – but I really liked this idea. I have been at industry conferences, company sales meetings, board meetings and I have never seen this done before.
Have you ever seen this before?
What do you think about this idea?
If you were chairing a conference or running a corporate event and the cost was $1,500 for a logo in the sand for a week would you do it?
I look forward to reading your comments.